Professional Mold Removal and Inspections for Bellevue Homes
8/8/2022 (Permalink)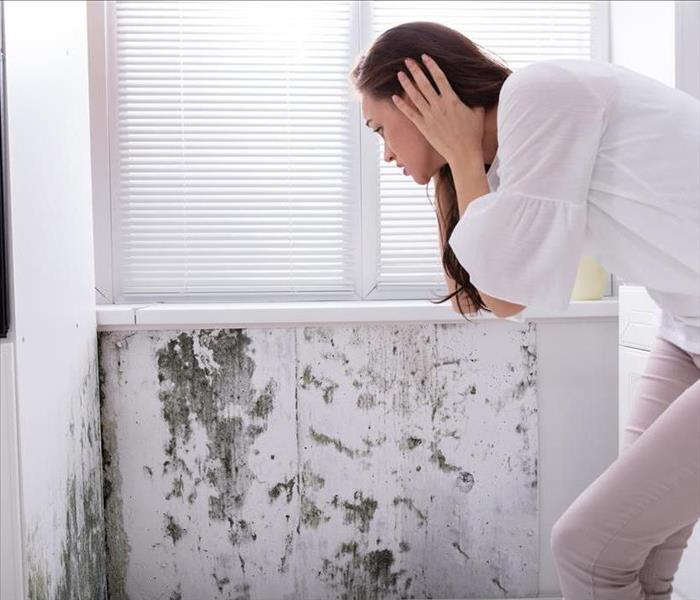 SERVPRO mold remediation technicians have the tools and training for every phase needed for your home.
Mold Removal Starts with Tracking Colonies
The possibility of mold growth and development is more common in area homes and businesses than you think. Some do not easily notice signs of microbial infestation, allowing the situation to worsen. Some signals of possible mold damage in your home include:
Spotting hosting materials
Strong, musty smells in the affected areas
Continuous moisture concerns
Deteriorating building materials
Professional Mold Inspection Services
You might not be capable of telling on your own when you need services like mold removal in your Bellevue home. Mold damage can be elusive if it occurs in low-traffic areas like the attic or basement. If you suspect mold growth could be a concern, professional inspections and testing can confirm or negate this development.
What if Mold Is Found?
The mold is not likely to go away on its own, even if much of the moisture in the affected area is somehow resolved. The only suitable solution is to have our SERVPRO professionals begin remediation steps to eradicate active organisms and protect underlying substrates formerly hosting the colony.

Mold Removal Options for Your Home

When you know mold exists in your home or business, we must work quickly to resolve the situation. Microbial colonies continue to spread through the house and deteriorate hosting materials, so remediation must begin as soon as possible. Surface cleaning is the preferred option, but if the problem impacts more than just the outermost layer of an affected building element, more aggressive measures like dry ice blasting or controlled demolition might be necessary.

A mold discovery in your home can be alarming and stressful, especially when you do not know how to proceed to remove it. Our experienced SERVPRO of Bellevue West remediators can help with removal strategies and repairs that make mold damage "Like it never even happened." Call now at (425) 454-3900.